Interlink Presents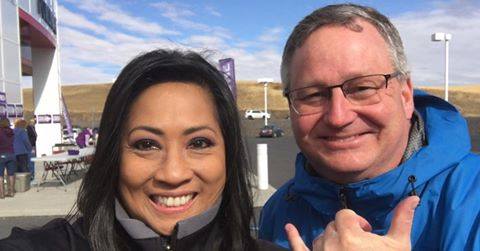 A Fun-Filled Farewell to Anna Velasquez & Keith Havens
The Final "News" Broadcast Hosted Live and In-Person
*See Anna and Keith, live and together for the last time!
*Includes a Q & A featuring questions from the audience!
*Meet Anna and Keith after the show!
*Your ticket includes a chance to win a raffle for Anna or Keith to
record the voicemail message on your cell phone!
***Tickets – $25***
Wednesday, August 30
Clarkston High School Auditorium
Doors Open at 6:30 PM, Show Starts at 7:00 PM
Tickets are available at Interlink, both Banner Bank branches,
and at the door on the day of the show.

For more information, contact Interlink
549 5th Street, Suite E, Clarkston, WA 99403
509-751-9143
Email: [email protected]
A fundraiser for Interlink
All proceeds will benefit seniors and those with disabilities!